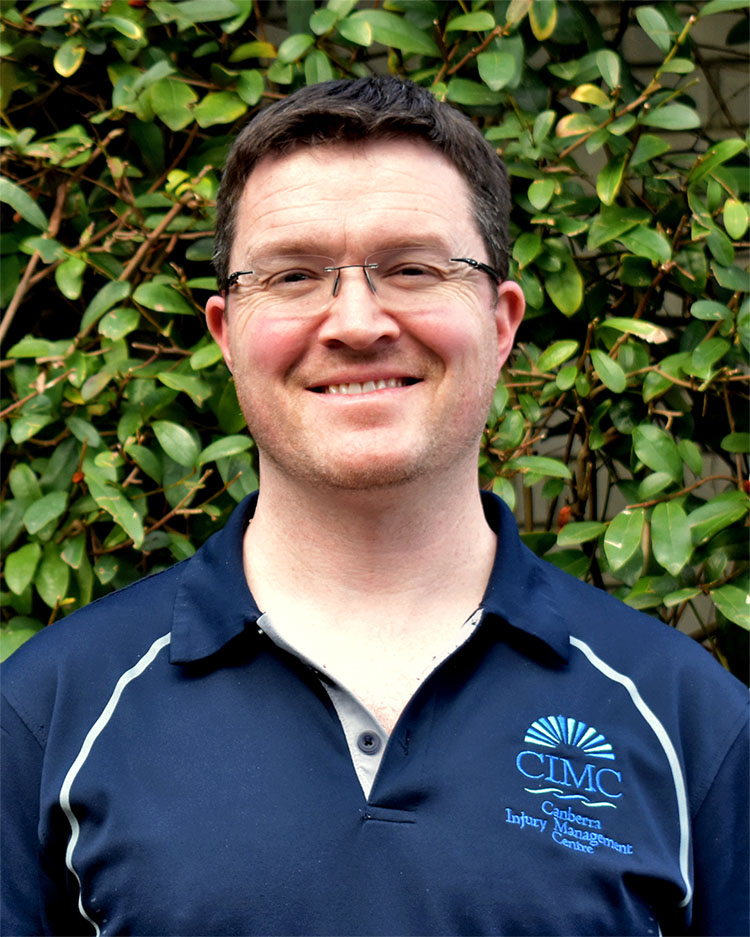 Stuart Stokoe
Stuart is our Senior Accredited Exercise Physiologist – and Level 1 Strength & Conditioning Coach – having worked in the exercise and rehabilitation field since 2002.
Initially, Stuart spent 6 years working in rehabilitation at The Canberra Hospital and the Transitional Therapy Program within ACT Health. In 2007, he moved to Melbourne to further his studies and worked in orthopaedic and traumatic brain injury rehabilitation at The Epworth Hospital. In mid-2009, Stuart completed his Masters of Applied Science (Clinical Exercise Practice) at Victoria University and then spent 18 months working at The Sports Injury Clinic – one of Victoria's largest allied health private practices.
Stuart returned home to Canberra in late 2010 and has been with us ever since. He has a passion for helping clients with injuries, persistent pain or other chronic conditions to progressively re-engage in activities they enjoy. Stuart also has a special interest in working with people who are new to resistance training – as well as those looking to achieve sustainable weight loss, improve their sporting performance, and proactively self-manage their health through physical activity – while minimising the risk of injury.
Stuart sees clients privately – as well as those under private health insurance, Medicare, DVA, NDIS, worker's compensation or CTP insurance.
He is able to provide a range of services, including:
Tailored gym, pool or home exercise programs
– for all ages, fitness levels, and levels of training experience.
1-1 'Personal Training'.
Injury and post-surgical rehabilitation.
Chronic pain & overuse injuries.
Sports-specific Strength & Conditioning.
Posture and flexibility improvement.
Weight loss – exercise, nutrition and motivational support.
Exercise for the prevention and management of chronic conditions – including diabetes, hypertension, osteopenia, heart or lung conditions, anxiety, depression, neurological conditions (e.g. MS, stroke, Parkinson's), living with or recovery from cancer, and many more.
Exercise for older adults – including strength, mobility & balance enhancement, falls prevention, arthritis and osteoporosis.
In addition, Stuart is involved with the majority of clients undertaking multi-disciplinary pain or injury management programs at our clinic.
In his spare time, Stuart enjoys spending time with his young family, martial arts, mountain biking, strength training, playing guitar, and injuring himself doing home renovations!