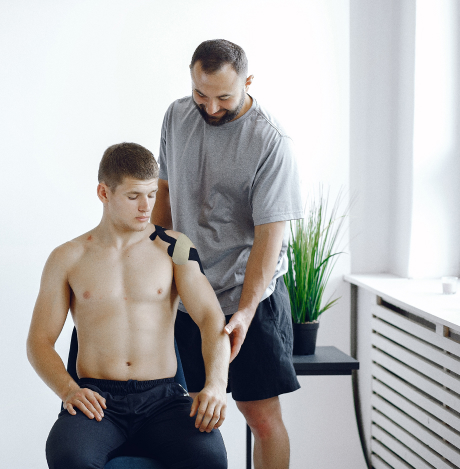 This is most common type of sports physiotherapy used to address accidental injuries, sporting injuries and resolving impairments due to lifestyle factors and ageing.
Assessment focuses on identifying the biomechanical and/or structural problems a client may have as a result of an injury or lifestyle factors. Biomechanical problems refer to inefficient changes in the way you move, where as structural problems refer to injury to the bones, joints, ligaments, muscles, tendons or nerves. They usually accompany one another.
Once the problem has been identified, a solution is then proposed in the form of a treatment or rehabilitation plan that aims to help resolve the biomechanical and/or structural issues and work towards the patients goals.
Treatment varies for each individual condition, though usually involves a combination of soft tissue massage, joint mobilisation, biomechanical corrective exercises and activity specific exercise prescription. Traction, ultrasound, shock wave, TENS or interferential therapy is also available for conditions that are appropriate.
We have several physiotherapists that have completed post graduate training in Musculoskeletal and Sports Physiotherapy Canberra, as well as Canberra's only Musculoskeletal Specialist Physiotherapist.
You problem not listed? We can't list everything, give us a call and we will be able to help you here or direct you to someone that can.
For more information on some common problems please see the links below.