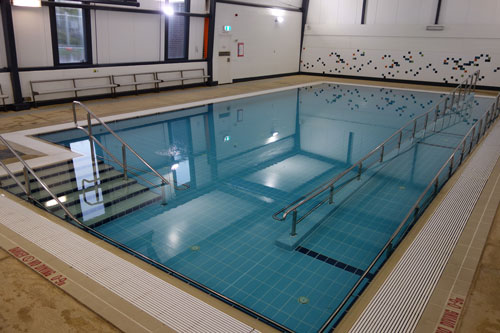 Hydrotherapy (or aquatic physiotherapy) is exercise or treatment in a warm pool that is heated to 34 degrees. The warmth of the water helps ease pain in your joints and allows your muscles to relax, and because the water supports the weight of your body it makes it easier for you to get your body moving.
It uses the properties of water such as buoyancy, drag forces and turbulence to support your weight and create resistance allowing you to achieve a greater range of motion and number of exercises that would otherwise not be possible with land-based programs.
Conditions that respond very well to hydrotherapy include:
All sessions are supervised and tailored specifically to meet your needs by one of our aquatic physiotherapists or exercise physiologists.


Our Sessions Are Run From
The Malkara School, 53 Wisdom Street, GARRAN, ACT 2605
Ramp and stair access into the pool with hand rails.
Spacious change rooms with seating;
Free parking only 50m from the pool;
Ample seating for your partner's or transport to wait.
Heated room temperature.
Call Our Clinic On (02) 6282 3266 To Make An Appointment.