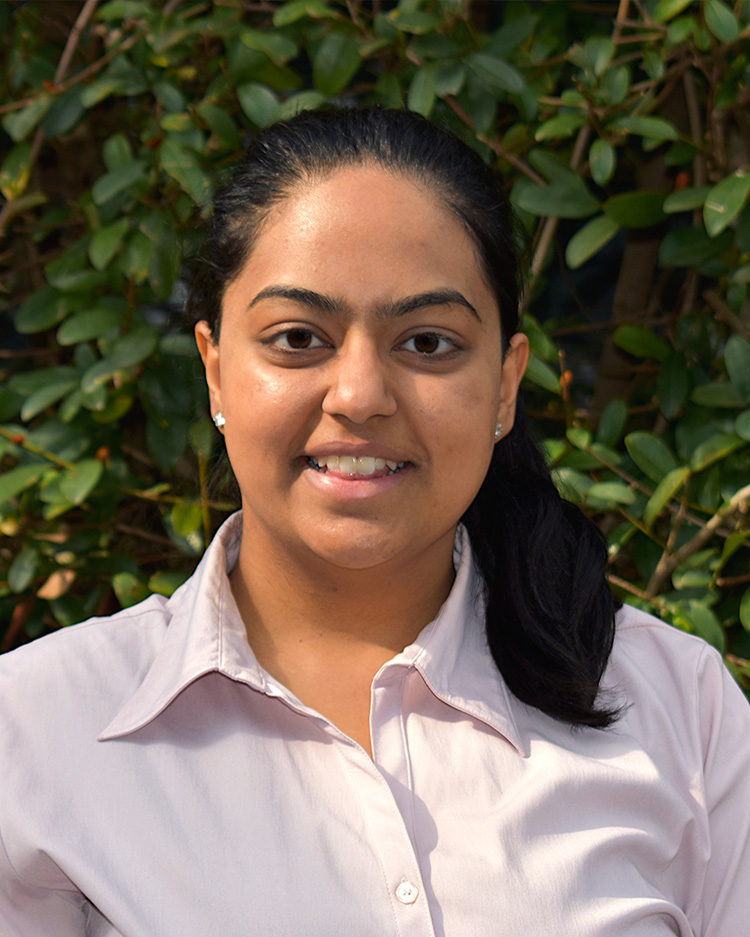 Nisha Gupta
Physiotherapist
Bachelor of Physiotherapy, University of Canberra
Nisha is our youngest physiotherapist and the latest addition to the team! She was born and brought up in Canberra with a proud Indian heritage, fluently speaking both English and the Hindi language. Nisha completed her Bachelor of Physiotherapy from University of Canberra in mid 2022.
Growing up, Nisha had a special interest for health and treating injuries within her family. Through college, she majored in science specific subjects including Chemistry, Biology and Psychology. She was passionate about the combination of people and science and decided to pursue her career in Physiotherapy, close to her family and extensive friends circle in Canberra. She is passionate about helping others and worked for with Canberra Health Services for 2 years to help protect the community during the COVID-19 pandemic.
Outside the clinic, Nisha is the Operational and Marketing Manager of Canberra School of Bollywood Dancing. She has grown up dancing since the age of 8, being with the school for 16+ years. She is dedicated towards instructing weekly group dance classes, performing regularly at community events and private functions and socialising on the weekends.
Throughout her degree, she undertook various clinical placements across sporting, musculoskeletal, neurological and cardiorespiratory areas. However, she decided to kickstart her career in a private practice setting to tickle her special interest of rehabilitation.
She is dedicated towards returning patients back to their function prior to the injury and towards the goals they want to achieve post injury. Her special interests are treating lower limb injuries, post-operative rehabilitation and performing hydrotherapy with her lovely patients.