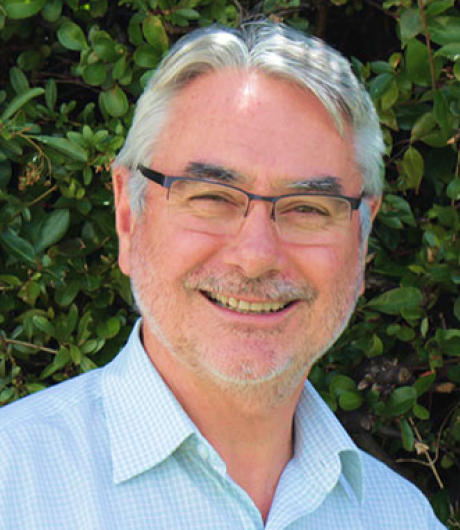 Jac Cousin
After completing his Bachelor of Science (Anatomy) at Sydney's University of New South Wales in 1975, followed by a Graduate Diploma in Physiotherapy at Cumberland College, Jac worked in a hospital and private practice in Sydney for ten years. Awarded a Graduate Diploma in Manipulative Therapy in 1981, Jac enjoyed being a part-time lecturer and clinical tutor at Cumberland College before moving to Canberra in 1986.
Together with Kathy Conroy, Jac established the Canberra Physiotherapy Centre in Deakin where they created a friendly, supportive environment in which the health of each patient was a top priority. Over the next few years, Jac was recognised for his professional expertise, appointed to the National Academic Standards Committee of the Manipulative Physiotherapy Association of Australia and the ACT Physiotherapists Board (1988-1992).
His focus has always been on the management of spinal pain and, for the past 15 years, on the management of persistent or chronic pain conditions. After completing a Graduate Diploma of Science in Medicine (Pain Management) at the University of Sydney in 1998, Jac established the Canberra Injury Management Centre with Kathy Conroy and Dr Garth Eaton in 1999.
In 2007, Jac was awarded a Fellowship of the Australian Physiotherapy Association, having undergone rigorous training and examination that entitles him to be recognised as a clinical specialist in musculoskeletal physiotherapy (the only one in Canberra). When he's not immersed in physiotherapy, he indulges in his passion for cars, wine tasting and rugby, even taking to the field as a referee in winter. Over a period of 25 years, he was able to combine his love of football with his skills as a health provider by acting as physiotherapist to various rugby, soccer, rugby league and AFL teams in Sydney and Canberra.